Professional Legal Translation Services
Information about our legal translation services is also available in Italian, French, German and Hungarian!
Our company provides legal translation services in a wide range of practice fields including anti-trust litigation, patent litigation, commercial litigation, bankruptcy law, mergers and acquisitions.
In addition, we translate litigation-related documents, including correspondence, court memorandums, forensic expert reports and other electronically stored information. We also provide special translation services for processing of the digital content of Virtual Data Rooms.
Over the years we've accumulated immense legal translation experience.
We have provided professional legal translations services for Fortune 500 law departments, law firms, the public sector and NGOs since 1999.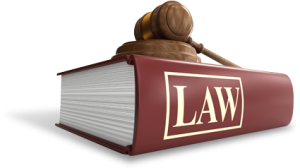 We offer the widest available range of translation services from first-draft translations used during e-discovery to the highest level of certified legal translations.
All our additional services are designed to help you solve all your legal translation-related problems quickly and efficiently.
Find out why we are the preferred choice of hundreds of legal departments and law firms who need accurate and time-sensitive translations.
Our ISO 9001:2009 certified, proprietary quality assurance system and the most carefully vetted linguists and support staff make sure that you receive real value from us.
The greatest value for our clients is their time. As a result, we place special emphasis on optimizing and accelerating our workflow.
Our excellent international reputation is due to our legal subject matter expertise and native, exceptionally qualified proofreaders.
When necessary, our technical and financial translators are also involved in complex legal cases to produce accurate and professional results.
With the help of our document processing systems we scan and digitize all printed documents for you.
Our translations meet the highest translation standards, including that of the mission-critical legal documents: our staff is among the best in the industry. Beyond legal and linguistic qualification, they all translate into their native languages and have extensive experience in their respective fields.
Our committed project managers possess the experience and subject matter knowledge for you to receive impeccable-quality translations, always on time.
Fast turnaround times, exceptional expertise

We are one of those few translation companies that have the capacity to deliver large-scale, complex, multilingual legal projects with short turnaround times, where not only perfect translation but special legal expertise and litigation support is also required.
Our legal translators must prove their subject matter expertise in a multi-level qualification process required by our rigorous quality assurance system.
Legal translations from and to more than one hundred languages
For 19 years we've been proving our legal translation expertise in all the languages of the European Union, in all major world languages and almost 70 other languages, including several Indian, Indonesian and African dialects.
We use the latest state-of-the-art CAT (Computer Aided Translation) and TM (Translation Management) Systems and technologies
We understand that for legal translations it's absolutely necessary to use legal terminology accurately and consistently and implement widely used and understood, in-country expressions of the subject matter.
To achieve that, we not only use the best translators but we are also a translation company with a high-tech edge: we are geeks and use the latest Computer Aided Translation technologies and systems integrated with special searchable digital dictionaries.
Our additional software services include Optical Character Recognition of printed documents, editing and Desktop Publishing.
It's more than translation: we offer scalable, comprehensive solutions
You can trust us
Send your request for translation at any time of the day and our colleagues will do their best to get back to you as soon as possible.
Our high-capacity Computer-Aided-Translation servers and project management technologies serve one ultimate purpose: your receiving the best translation on time.
You can count on us.