Marketing Translation Services

Excellent brand impression and brand messages are crucial if you want to succeed in international markets. Avoiding cultural blunders, using the appropriate communication channels, country-specific associations of color, style and the perfect wording are all nuances you need to take into consideration with marketing translation projects. In addition, you need thorough local knowledge to reach for the stars in other countries with your marketing campaign.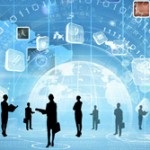 The advertising and marketing translation process requires a specialized mindset, specialist translators and branding professionals who can get your marketing messages through to your target audience producing exceptional marketing materials.
Our exceptional track record in the field of marketing translation and localization is due to a rigorous, multi-level screening and testing process in the target language for the target audience. We translate marketing brochures, ad campaigns, sales letters, newsletters, product descriptions, product and e-commerce websites, e-mail marketing campaigns, commercials and TV ads.
With our help, your company can bridge the gap between foreign cultures and make sure that you don't hurt or confuse your potential customers with the wrong slogan or commercial.
Marketing translation is a cultural mission because understanding and speaking the target language is not enough: you must live there and be aware of the latest cultural trends.
Our translators are all native, in-country experts who not only meet but exceed these requirements because they know your markets and can handle intercultural differences efficiently.
Poor translation causes problems in all areas of life, but if you have a poorly translated marketing text, it is more than a problem. One single mistranslated sentence or slogan can ruin years of hard brand image building that may sound funny to outsiders but for you, it's loss of money and prestige.
If you need first-class, high-quality marketing translation, contact us today!