Technical Translation Services
If you need professional, high-quality technical translation, contact us today!
Information about our technical translation services is also available in Italian, French, German and Hungarian!
You are responsible for managing technical translation projects in different languages. Engineering and scientific content that require special expertise. You have it in word, excel, pdf, java, xml, php, html or as part of any software, such as a Content Management System. It contains vitally important technical information for you and your partners. A piece of software managing your whole daily operation, an essential user manual of your flagship product or simply a list of spare parts you want to sell in foreign markets all over the world. The whole idea of translation and localisation seems an insurmountable obstacle for now but with our help you will not only get a perfect document in the target language but you will be able use it effectively according to its purpose. It creates value for you that goes far beyond a simple translation. New markets can be reached, new clients can be acquired and your return on translation investment will pay off abundantly.
It's all because we are creating real value for your company with our multilingual technical translation services. We are expert linguists, engineers and scientists with decades-old experience. Our ISO 9001:2009 quality certificate and 19 years' international experience add to this mix to create perfectly precise translations. Since 1999, we have delivered thousands of technical translation projects. Software localisation, user manuals, technical descriptions, tenders and bids and product specifications are only examples of the hundreds of thousands of technical translation projects we successfully completed over the years.

Technical translations account for more than 40% of our total turnover and most of them are produced within the framework of long-term translation contracts with our Clients. We translate technical documents into dozens of languages for companies in the European Union EVERY SINGLE DAY. Our technical translation expertise covers numerous fields and can bring your business to the next level in foreign markets by our unmatched experience and distinctive service.
We've completed more than 15.000 translation projects. Our major working languages are English, German, French and Italian. Technical User Manuals and Guides, Product Safety Sheets, Tender Documents and multi-thousand-page long system specifications are only examples of the technical translation projects we've covered so far.
We're different from other agencies in managing your technical translation jobs because of the immense experience and special customer-oriented approach we've developed over the years. We know that it's important to communicate and understand your problem even before starting the project.
When we start our cooperation, we create a special dictionary which contains all the special technical terms in your document. In the translation industry, we call that terminology database. Once we create that database for you, it has three major benefits: it is reusable and can be applied later which occurs often with technical translations. It also accelerates the speed of translation and preserves its high quality at the same time. When it comes to really large translations projects, a well-constructed terminology database helps in an incredible way. Terminology check is part of our Quality Assurance Process to create perfectly suited translation to your needs.
Tailored Approach + Terminology Awareness = BT Translations
we create a technical terminology database that can be re-used in the future

we always clarify uncertain or non-existent phrases

we produce the same quality

we work only with expert in-country technical translators

all of our translations are double checked by industry professionals

you can save money by repetitive parts of texts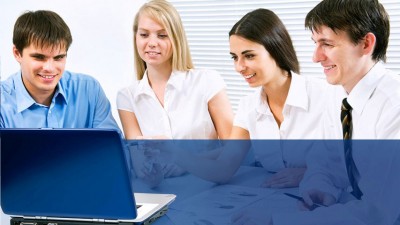 We create new technical terms and expressions all the time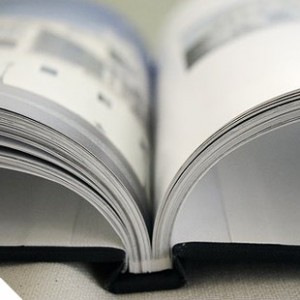 The meeting was all about technical translation and took almost four hours. Two engineers from a U.S. corporation and two experts from Business Team Translations were going through an endless list of technical terms about assembly lines. These terms never existed before in the target language and we wanted to produce a relevant, meaningful and, most of all, precise translation.
We knew that we can make or break the installation procedure with our translation.
We also knew that when it comes to technical translation, you have to call things what they are. Precise terminology is at the heart of technical translation. In fact, most technical documents are about measurable things without any second meaning. There are no second guesses and poor translation can cost fortunes. Our Client was satisfied with the result and appreciated the fact that we involved them.
We always work together as a team
Another Client, an international real estate development firm came to us disappointed. They didn't like our predecessor and wanted quality technical translation. We realized that their construction-related documents were so specific that we had to separate the technical terms and create a mini-dictionary that our translator can use as a future reference. It paid off. This firm has been our Client for two years and is responsible for recommending two of our other, now loyal, customers.
Our translation methods may differ but the result must be the same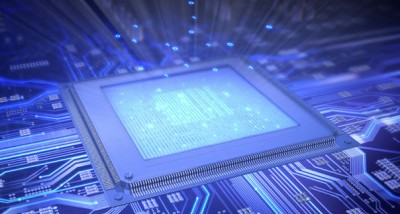 These are just two examples from the thousands of technical translation projects we have completed over the last nine years and is an example of what technical translation is like. We need to be precise about every single word but that's still not enough.
When it comes to long-term cooperation with multinational corporations, the translation projects are much more complex and we need to use different methods but the result always must be the same: top-notch quality and highly satisfied customers, because near perfect solutions are not good enough.
Top quality can only be achieved by highly-qualified, experienced human translators
We are achieving our quality goals by carefully choosing the best in-country translators for every single project. 
We know that it's not enough to have a technical and translation degree. The translator also needs to have considerable industry-specific experience and open-mindedness to apply new terminology because today hundreds of technical dictionaries are available in all major languages but technologies are developing so rapidly that even the latest dictionary is often out of date.
In addition, our technical translations are always double checked by another native linguist or technology expert. It is the only way to produce quality and enhance customer satisfaction in the long term.
Technical translations require special cooperation with our Clients, because some terms may have never existed before in the target language. Be prepared for that just as we are.